I think I've mentioned before that my wife and I are expecting our second child and although it's too late for us here's a really cool treat all the Daddy-to-Be's can get for the Mommy-to-Be's, a Pregnancy Massage at the Tenaya Lodge in Yosemite.
Tenaya Lodge: "Our certified massage therapists provide a nurturing treatment designed to support mothers-to-be, easing the common discomforts in upper and lower back and helping you adjust to the physical and emotional changes that pregnancy brings."
Hey at $90 for an hour massage it's a steal. And while she's getting a nice massage Daddy can go swing the clubs for a few holes at the Wawona Golf Course.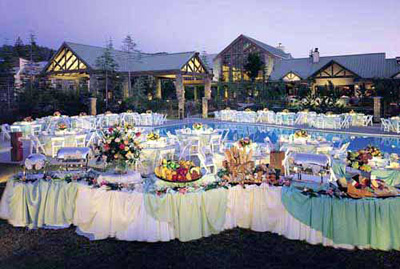 Located just two miles from the south entrance to Yosemite National Park on Highway 41, Tenaya Lodge has a full spa and fitness center including saunas, steam rooms, indoor and outdoor pools and aerobic machines. Fine and casual dining, conference facilities, event catering and fabulously elegant rooms make the Tenaya Lodge a AAA 4 Diamond resort.
For more information on the Tenaya Lodge you can check out their website at www.tenayalodge.com
Photo courtesy of Delaware North Companies.