Hotel Charlotte
About:
Hotel Charlotte is a rustic inn located outside Yosemite National Park in Groveland California along Highway 120 from San Francisco. The inn features 10 rooms with private baths, queen or 2 twin beds, television and wifi internet access. The hotel has a charming atmosphere and offers some of the most sumptuous faire available.
18736 Main Street
Groveland CA 95321
1-209-962-6455
E-Mail: HotelCharlotte@aol.com
Website: http://www.HotelCharlotte.com
Directions from Oakdale:
Head northeast on CA-120/CA-108/F Street (24.9 mi)
Turn right at CA-120/Yosemite Junction. Continue to follow CA-120 (20.4 mi)
In Groveland destination will be on right off CA-120
Directions to Yosemite from Hotel Charlotte:
1. Head north on Main St toward CA-120 (322 ft)
2. Continue to follow CA-120 31.5 mies to Yosemite National Park entrance on CA-120
Question and Answer
How many rooms do you have? Please tell us a little about them.
10 Rooms, each with private bath.Traditional rooms are with a queen bed or two twin beds, private bath, television and wifi. Large rooms include queen beds, microwave, refrigerator, television and Connecting rooms (two sets) include one room with two twin beds, then the bath connected to a second room with a queen or double bed. Each room has a television and closet. Rates are from $108 for two people to $189 for 4 people with substantial discounts in the off season. A pancake and scrambled egg buffet is always included. Our lobby has a piano, game room and guest computer.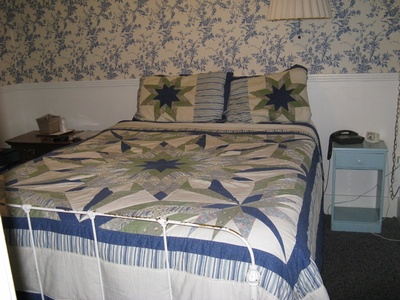 Are dining facilities available?
Yes, besides the expansive included breakfast we have a restaurant, Cafe Charlotte serving favorites Thursday-Sunday evenings from 5:30 on. Besides our regular menu nights, the restaurant plays host to many events throughout the year from Wine-dinners with our Sommelier of the night, Nicole Darracq to Cabaret Nights, Gala events for the local theater, Murder Mysteries and more.
Victor and I take a recipe research trip each year with cooking classes in new food genres and bring these ideas home. For two years we have offered Thai Thursdays in the winters. Victor has brought exotic meats to the menu from Boar to Ostrich we are always trying something new here and folks have come to expect the unexpected. Everything is homemade with the freshest ingredients, locally purchase whenever possible. Victor has trained in preparing tasty foods for vegans and vegetarians and can adapt almost any dish to special dietary requirements. Special orders don't upset us.. (to steal a slogan) we enjoy serving to your needs.
What other amenities are available?
We hire Yosemite Experts to run our front desk and breakfast providing guests with recommendations for their trip that meet their needs, whether energetic and athletic hikers or stroller bound parents. The Hotel Dog, Goose, is Groveland's Honorary Deputy Mayor (that means he came in second place) We offer guests a fun and memorable experience.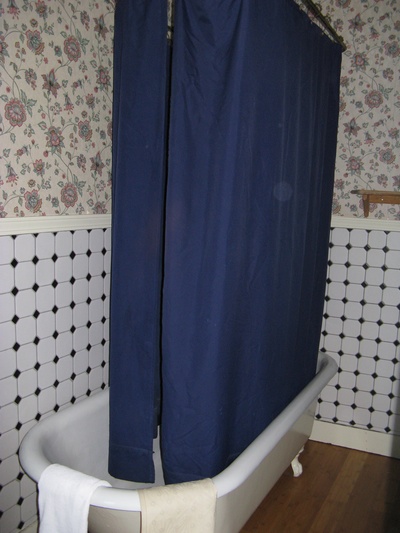 What makes your business special? (Proximity to park, fine dining, shuttles into the park, in-house guide service)
It is the people they will meet here that make us special. We all know our subject, Yosemite, very well and have a passion for sharing with our guests. Customer service is our greatest objective. No request is ever met with a "no."
We make it our business to know what there is to do in the area, where the happenings are, how to get to the next stop and what to see along the way. We have traveled the roads, stayed in the inns and tried the foods along the way, which ever way you are going. We take the time to put all of our travels on the website with local activities from Birdwatching to Casino recommendations to day trips to the Murphys wine region, Columbia State Park, Rainbow Pools and more. Our events calendar includes activities with a diverse set of interests from as far away as an hour and a half (what we think of as day trip distance)
Reviews:
We stayed at Hotel Charlotte in Groveland this summer for a couple of days. The hotel was very quaint, homey and comfortable. It was clean, the service excellent and a real value at $108 per night. Plus, we got a hearty breakfast every morning, complimentary. There were a few good places to eat for dinner in the little town. ~Sandy
Have you stayed at the Hotel Charlotte? We'd like to hear from you. What did you like? What did you not like? What was your overall opinion? Send you emails to info@yosemiteblog.com.