Above: Defensive burning above Cedar Valley helps remove fuels and establish a perimeter around the fire to reduce the chance of the fire spreading.
Railroad Fire Crews are making progress but spot fires and a new lightning caused fire near California Creek are presenting challenges.
Firefighters are continuing to make progress on the west and north flanks of the fire. Burning operations around Cedar Valley led to increased containment in that area. Crews are now shifting their efforts to the east side of the fire south of Big Sandy to the Nelder Grove. A fire break is being established around the spot fire near Road 620 that was started by lightning Sunday afternoon.
Highway 41 is closed from south of Wawona to Sky Ranch Road as hazard tree clearing continues.
Yosemite visitors should use Highway 49 to Highway 140 in Mariposa and enter Yosemite through the Arch Rock Entrance. Highway 120 is currently closed due to a separate fire.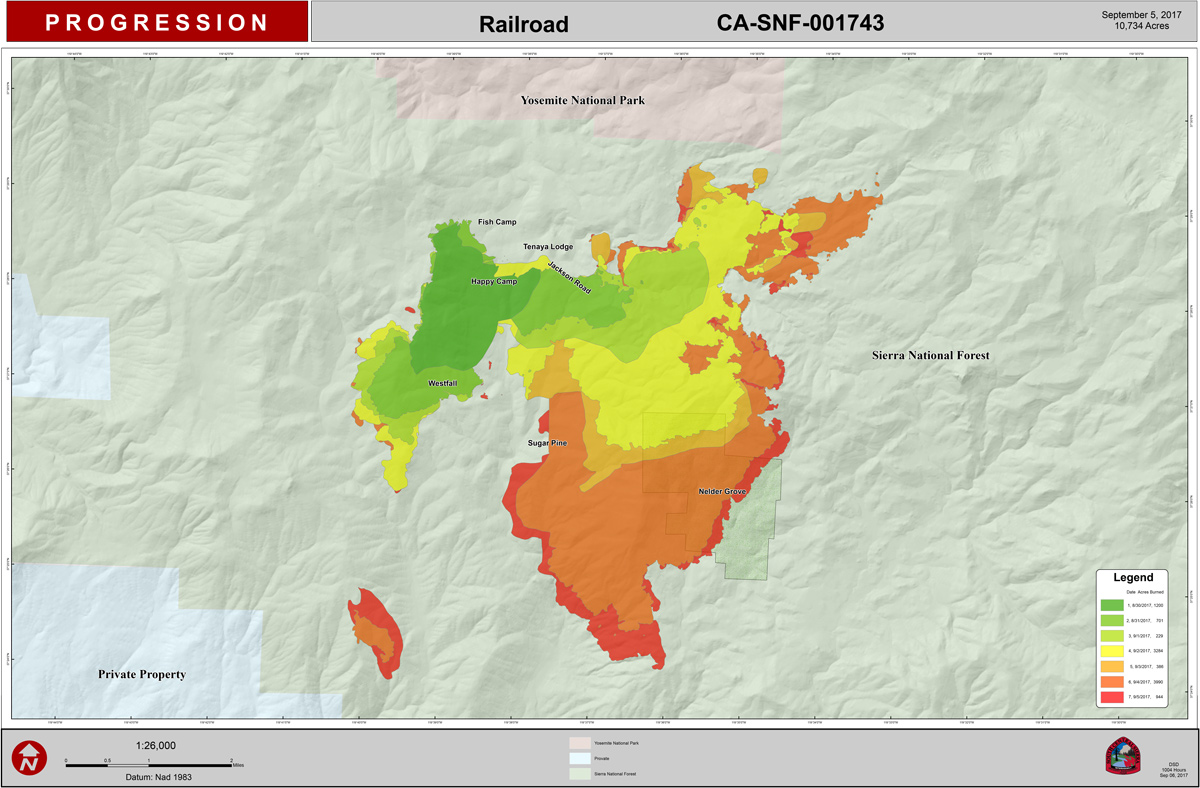 The Summerdale, Big Sandy, and Nelder Grove Campgrounds on the Sierra National Forest are closed. Sky Ranch Road is closed, as are roads between Beasore Road and Sky Ranch Road until further notice.
Tenaya Lodge Resort, Sugar Pine, Calvin Crest, Paradise Springs, Cedar Valley and Sky Ranch remain under evacuation orders.
The fire is currently 50% contained at over 12,099 acres.