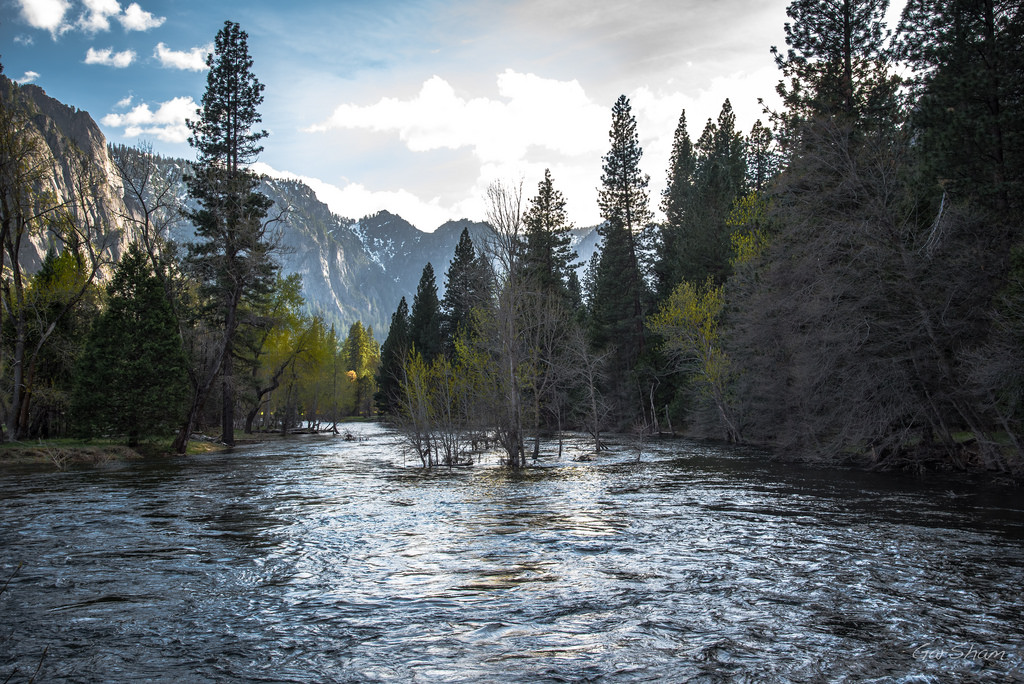 Spring (also known as early summer here in California) has sprung and there's lots of things to do in the park this weekend.
Big Oak Flat Road Open
In case you missed it the Big Oak Flat Road is open from Groveland to Yosemite Valley. Travelers from San Francisco can now get to Yosemite Valley without having to take an extra hour and a half detour through Merced.
Waterfalls
Snow is melting quick and the waterfalls are gushing water. Now is the time to see the waterfalls at their full splendor.
Flooding
The Merced River is cresting above Flood Stage at Pohono Bridge. That means some low lying areas of the Valley and trails will be flooded and inundated with water. Please STAY OUT of the river. It's moving very fast and it's VERY cold.
Dogwoods
The Dogwood trees are in bloom and it's the perfect weekend to catch them. Some of my favorite places to catch the Dogwoods are right behind the former Ahwahnee (aka The Majestic Yosemite Hotel, so sad) and along the road to the former Camp Curry (Half Dome Village, again so sad) from Yosemite Village. There's also a much photographed tree near Gates of the Valley but it is precariously close to the Merced River. Dogwoods bloom and turn quickly so you can expect most of them to be gone by next weekend.
Be Bear Aware
Remember, be bear aware. Watch your speed on Yosemite Roads and keep your eyes peeled for bears. Don't stop in the middle of the road to view bears. Clean your car interior before visiting the park so it's free of smelly things and food and keep your food stored in the provided bear proof lockers.
Photo by Gary Shamber via Flickr.