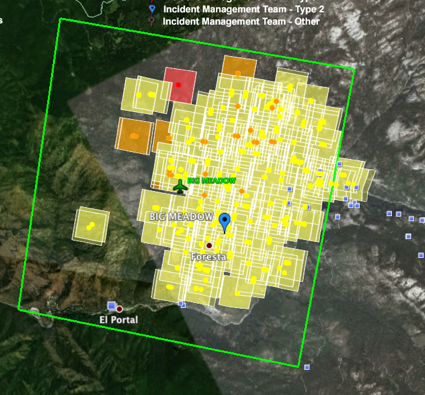 Today's modern Army rolls on the backs of satellite communications and high tech reconaissance. Likewise today's modern fire commander has at his disposal some of the top thermal imaging equipment to help pinpoint potential problems, hotspots, spot fires and gauge the size of the fire.
Here's a thermal imaging map from the USFS (Forest Service) take last night around midnight and overlayed in Google Earth. Pretty cool.
If you've got Google Earth installed and you'd like to check out the fire information yourself you can download the KML file from http://nirops.fs.fed.us/.
Don't expect anything spectacular, it's exactly what you see above.