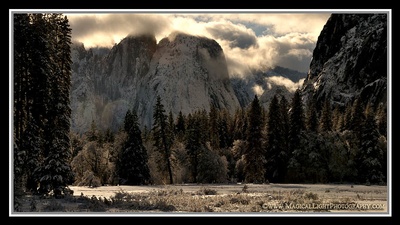 Today's Photo of the Day was sent in by a good friend of Yosemite Blog, Chuck Cagara. This beautiful shot was taken the day after Christmas following the nice white Christmas we had in the park.
Chuck is always sending me beautiful shots like this but don't take my word for it, check out his site over at MagicalLightPhotography.com
Photo by Chuck Cagara of MagicalLightPhotography.com
By the way, if you want to view the photo a little larger and see how beautiful it is you can check it out here.