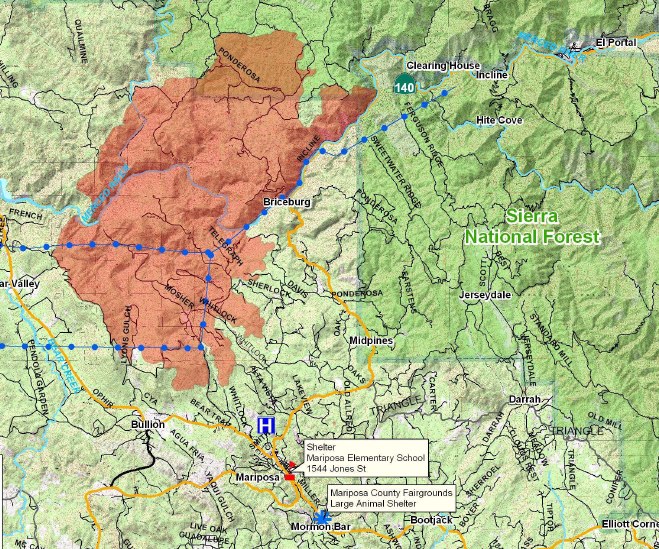 CalFire map shows just how close the Telegraph Fire got to Yosemite. Total cost of the fire is expected to be over $32 million.
So with the Telegraph Fire 95% contained an immense amount of human resources and equipment were expended to fight the fire and keep it from spreading. Here's a tally to date according to CalFire.
Estimated Cost: $32.1 million
Resources Committed :
3,171 Personnel
260 Fire Engines
75 Hand Crews
27 Dozers
44 Watertenders
9 Helicopters
5 Airtankers
There are still some minor traffic delays on 140 through out the day but you're able to get through no problem.