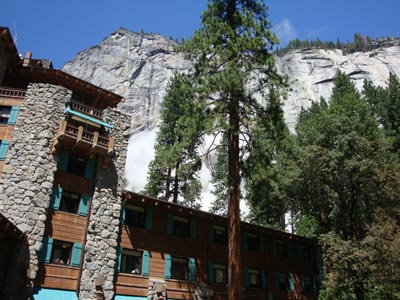 Here are 5 photos sent in from Maggie Rentz who happened to be at the Ahwahnee at the time of the rock slide yesterday afternoon. Click on the images for larger versions. Wow!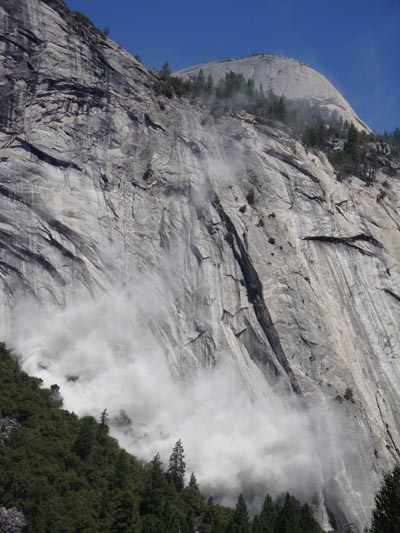 Maggie says, "My boyfriend and I were visiting Yosemite for the first time, and on our way out decided to ride through the valley and check out the Ahwahnee. As we were driving to the Ahwahnee, we saw a bunch of people on bikes and in cars stopping and staring at the rock wall."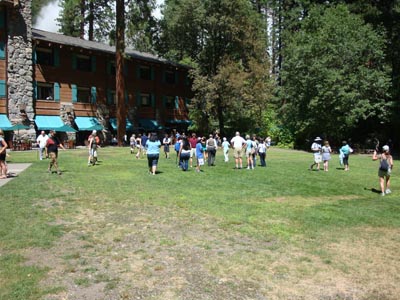 "At first I thought it was a waterfall, but we shortly realized that it was a rock slide! These are the first pictures. After that, we went on into the Ahwahnee, parked, and started walking around the public rooms."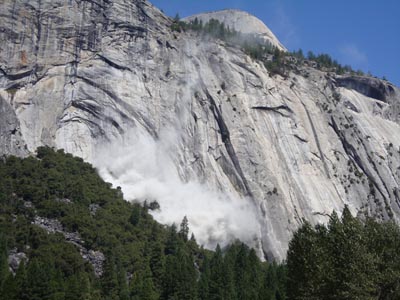 "All of a sudden we heard a loud rumbling and both ran outside to find the rock wall just in front of the hotel tumbling down in thick white smoke."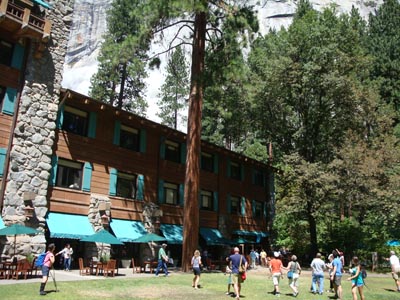 "The staff made everyone stay outside, even clearing out the dining room, and eventually move behind the hotel. Everyone, including the staff, seemed pretty jolted. What an incredibly memorable experience for our first visit!"
Thanks for sending in the photos and video, Maggie.