The Empire Fire is being managed for both resource and protection objectives. It is approximately 1 mile south of the Bridalveil Creek Campground east of Alder Creek drainage and west of Bridalveil Creek drainage, burning in red fir. Fire behavior has been actively flanking and backing with some single and group tree torching. The fire is burning in heavy pockets of dead and down timber, reducing fuels buildup which increases forest resiliency. Projected fire growth is expected in the northeast and southeast flanks.
Trails are closed from Bridalveil Creek Campground at the second junction with the Ostrander trail and from Westfall Meadow to the Deer Camp junction, along Alder Creek.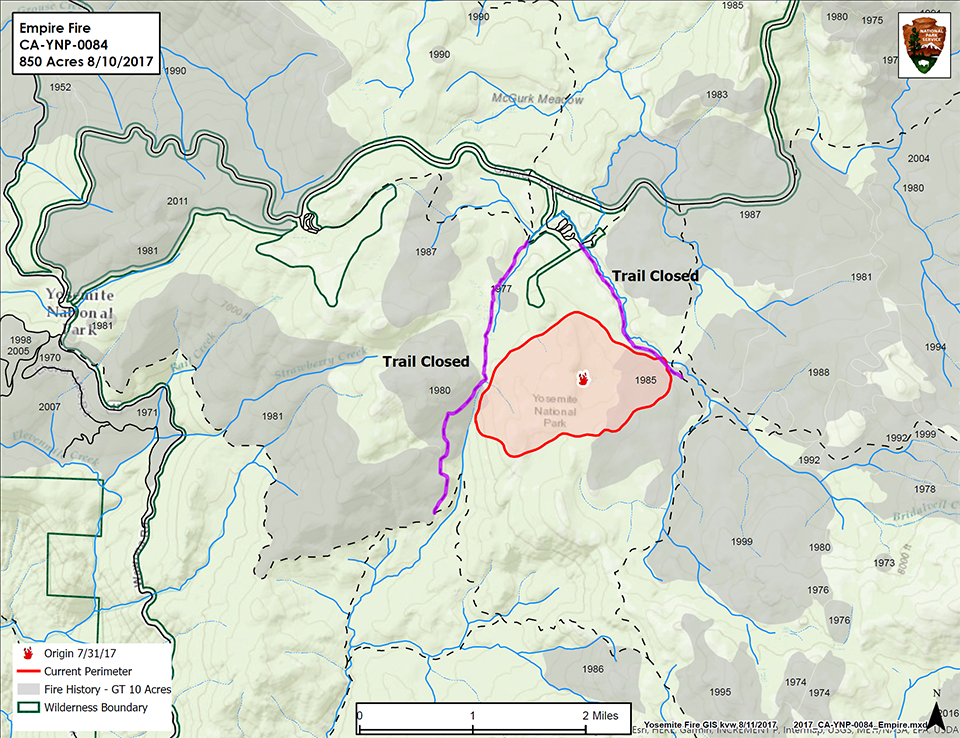 The fire will be visible from the high country and may be seen from multiple viewpoints in the immediate area off Glacier Point Road including Sentinel and Washburn Points. Smoke will be seen in the fire area and may impact the Bridalveil Creek Campground.