This year has been a great year for waterfalls and I've been getting some great photos of Horsetail Fall and the firefall. Here are a couple of my favorites.
The first one is a beautiful shot of Horsetail Fall from Chuck Kagara at from MagicalLightPhotography.com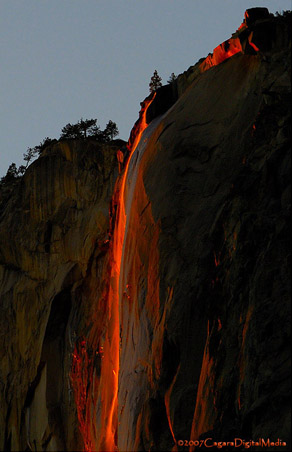 This second shot is just as beautiful but I like it because it's from a different angle, one you don't see photographers capturing as much. Take a look at this one from Ed Hughes at EdHughesPhoto.com.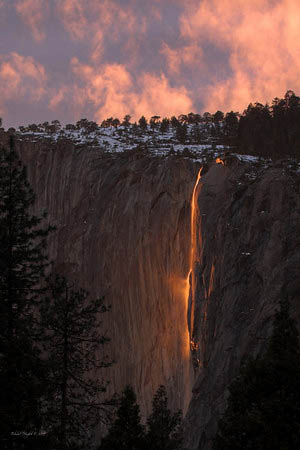 Nice shots guys. Thanks for sending them into me. If you have photos you'd like to share you can email them to me at loyd@yosemiteblog.com or simply add the tag to your flickr account: yosemiteblogcom