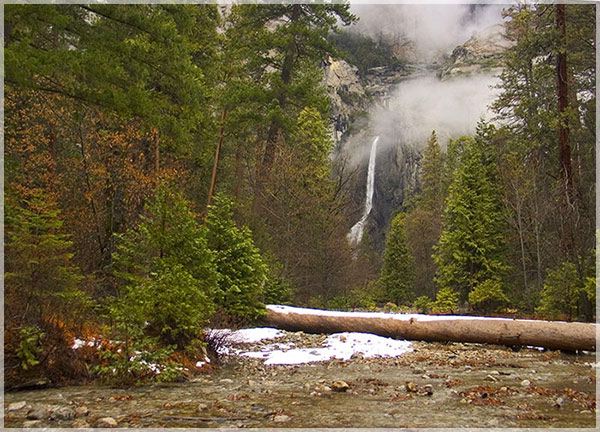 Photoblog.ragmus.com is a collective photoblog and I must say, their work is excellent. This great shot of Lower Yosemite Falls was taken by Vinh and is the inaugural Yosemite Blog Photo of the Day.
Yosemite Blog Photo of the Day will be chosen Monday through Friday (weekends are for me to take my own shots ya' know) and posted as soon as I find someplace warm to sit down and write the post.
If you have a favorite shot of Yosemite or a site you'd like me to take a look at then, by all means, send me the URL. You can email me directly at loydatyosemiteblog.com. Don't forget to change the "at" to @ or your email won't get through. Thanks a lot!