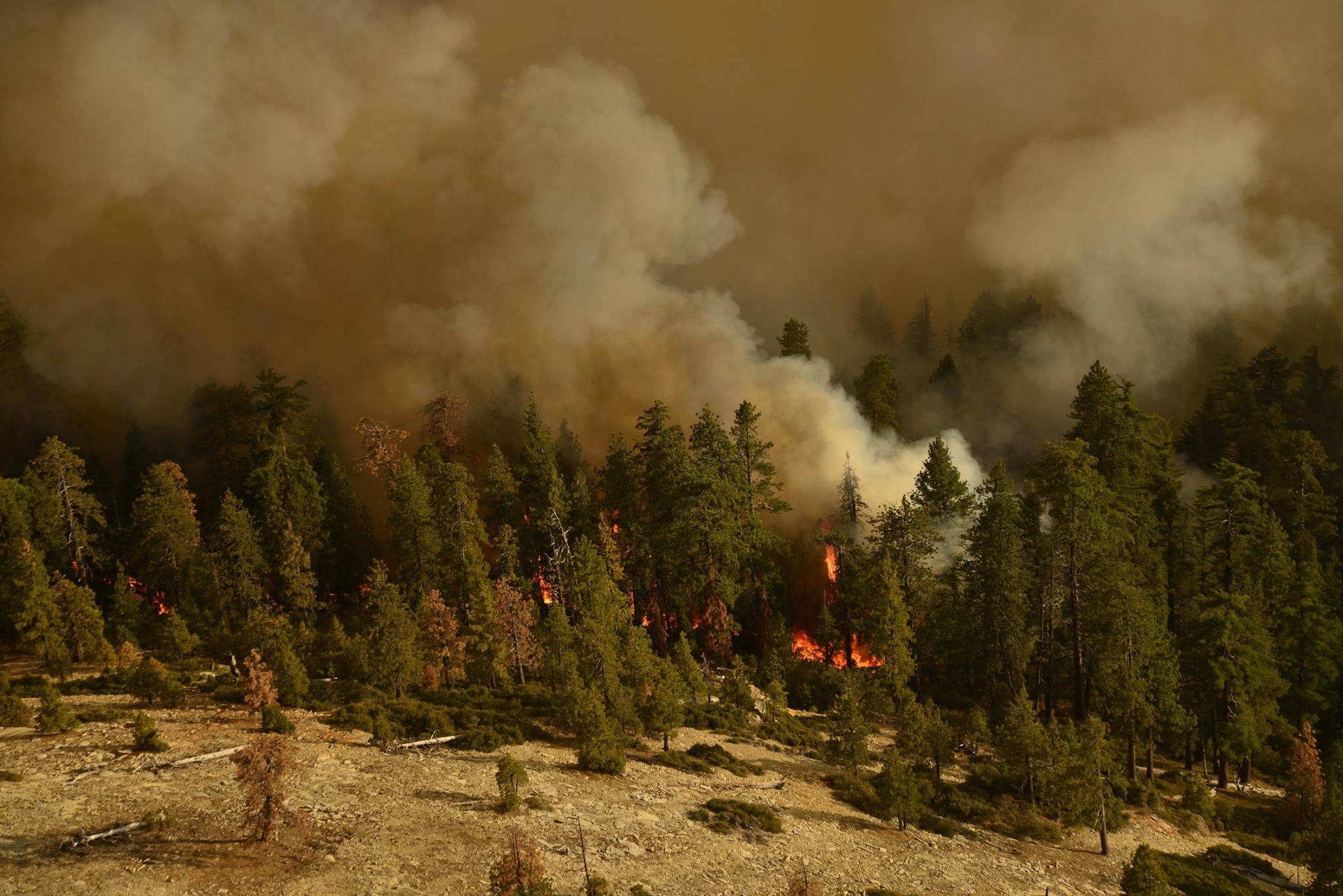 The South Fork Fire is burning 1.5 mile east of the community of Wawona upstream of Swinging Bridge in the South Fork of the Merced River drainage. The fire is burning in the wilderness but is being managed for protection objectives due to its close proximity to the community of Wawona.
The fire was discovered August 13th at 2:30 p.m. and air resources were quickly on scene. Initial attack was highly effective. Tactics included helicopter bucket work and tanker drops on the left flank of the fire.
The fire is burning in dense mixed conifer forest with areas of heavy tree mortality. Most of the projected fire growth is expected on the north and northeast flanks of the fire which is burning into the wilderness and away from the community.
Smoke is expected to be heavy in the fire area and adjacent communities and is expected to be very dense in Wawona in the evenings and mornings. Visibility may be impacted along Wawona Road (Hwy 41 extension) south to Fish Camp, Glacier Point Road, Yosemite Valley, Hwy 140 from El Portal to Mariposa, and Tioga Pass to the Mono Lake area.