Yosemite National Park and Yosemite Valley are still open but there are some road closures you need to know about. Currently Highway 120 from Groveland and Highway 41 from Oakhurst are open. Tioga Pass is open and unaffected. If you're staying in El Portal you can enter the park on 41 or 120 and pass through to your lodging.
Highway 132, Highway 49, Highway 140 west of Mariposa are closed to traffic due to the fire. Coulterville, Catheys Valley, Bear Valley, Greeley Hill are under evacuation orders.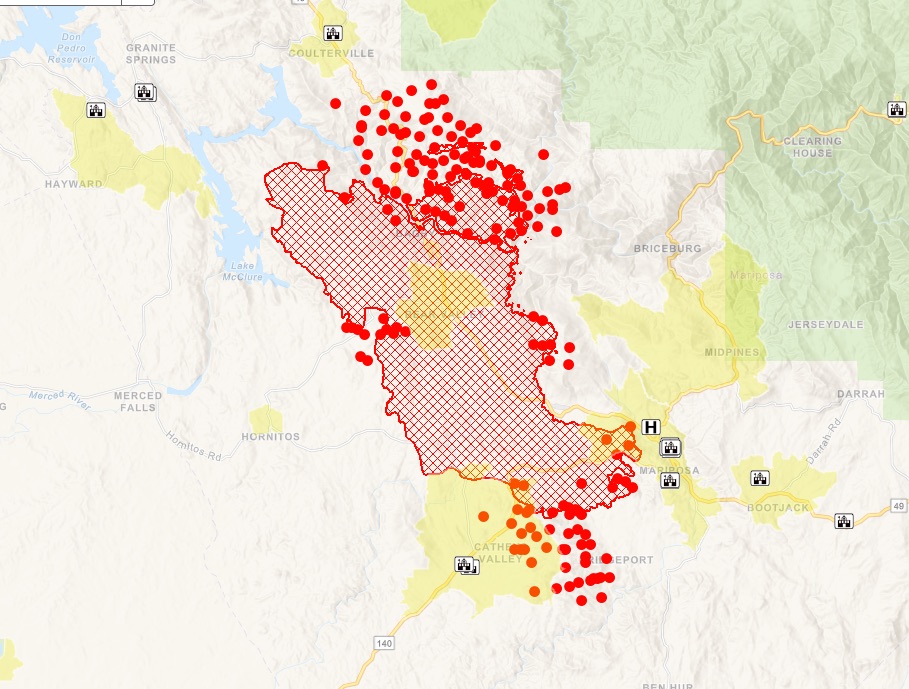 Highway 132 is closed at Horseshoe Bend recreation area. If you are staying at Horseshoe Bend or in the area, please call before you travel.
The Detwiler Fire is currently at 48,000 acres and only 7% contained.