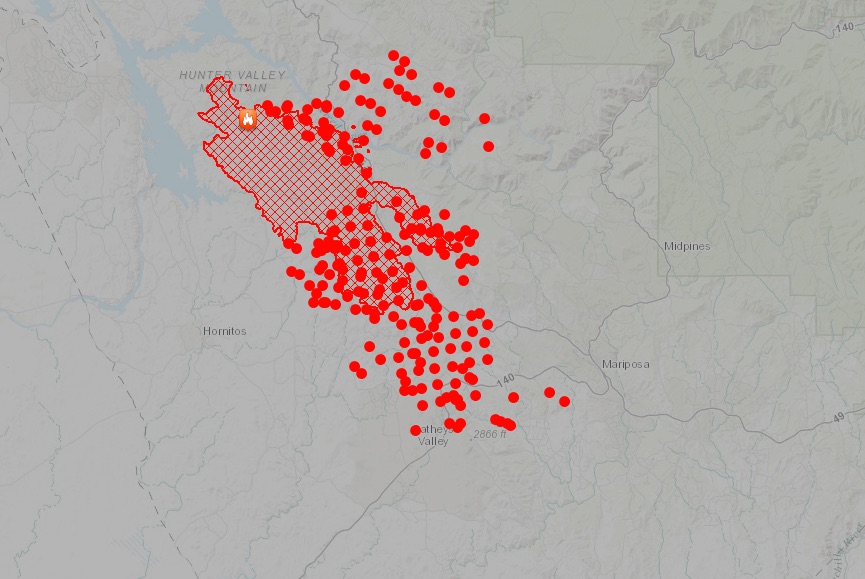 Highway 140 west of Mariposa has been closed due to fire activity. Highway 49 from Coulterville to Mariposa remains closed.
If you have lodging in Mariposa please call before you travel to confirm. Areas around Mariposa are being evacuated due to fire danger.
Update:
We've heard Mariposa has been evacuated. Power is out in Yosemite.
Top: A map of the hotspots being spawned by the Detwiler Fire. The fire is growing both south and east.