A rockfall reported around Noon Monday has closed the El Portal Road and Arch Rock Entrance in Yosemite National Park.
The rockfall was reported inside the park boundary about two miles east of the park line in El Portal. No injuries or damage were reported.
Park Rangers and geologists are on site assessing the rockfall. The road will remain closed for at least 24 hours. All other open entrances except the Tioga Road which is still closed for the winter, remain open.
Update: Here's a photo from the National Park Service.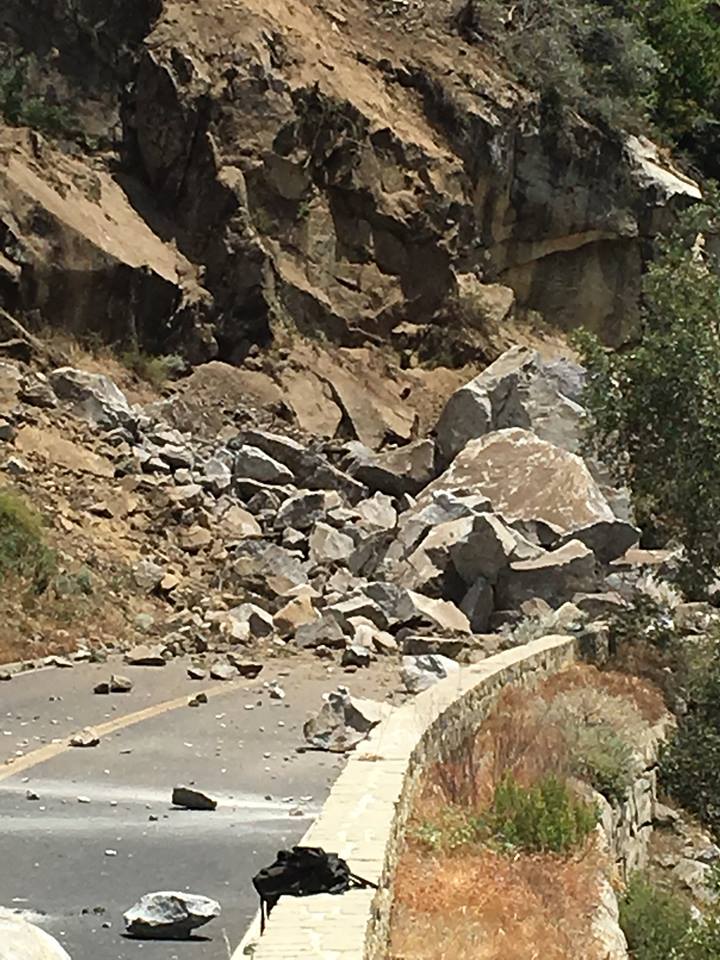 Here are some more if you're interested. That's a lot of rock.