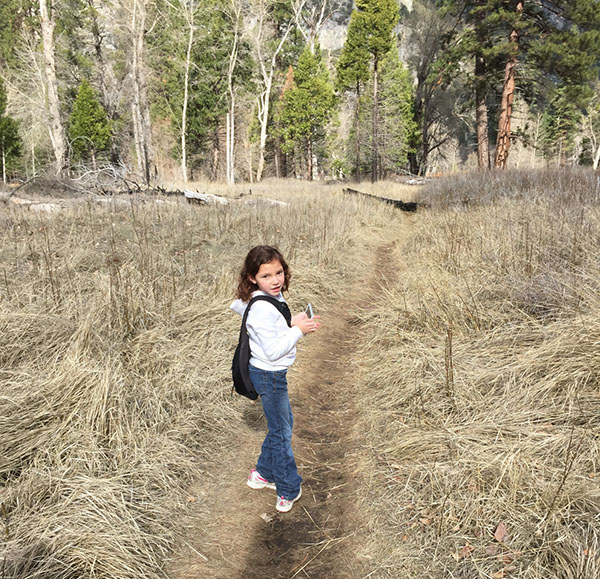 My 4th grader in Yosemite. Photo by author.
Get your child interested in the outdoors with their very own National Parks pass that will get them and your entire family into Yosemite for FREE with the Every Kid in a Park program.
The Every Kid in a Park program is an Administration-wide effort between the Department of the Interior, the Department of Agriculture, the Department of the Army, and the National Oceanic and Atmospheric Administration to inspire the next generation to discover all that our nation's public lands and waters have to offer, including opportunities to be active, spend time with friends and family, and serve as living classrooms to build critical skills.
As part of the program free entry passes are being given out to all 4th grade students and their families. So how do you get your pass? Go online with your 4th Grader to this page (https://www.everykidinapark.gov/get-your-pass/fourth-grader) and have them fill out their diary of things they'd like to see and do in the park. When they're done, print the free pass and that's it! When you get to the park you can trade your paper pass for a more durable pass that's good for a whole year.
The Every Kid in a Park pass is valid for a full calendar year starting September 1. The pass grants free entry for fourth graders and up to three accompanying adults (or an entire car for drive-in parks) to most federally managed lands and waters, including national parks, forests, wildlife refuges and marine sanctuaries.
Be sure to visit the rest of the EveryKidinaPark.gov website as well. The newly expanded Every Kid in a Park website has links to educational activities, trip planning, field trip options, the downloadable pass, and additional information in both English and Spanish.