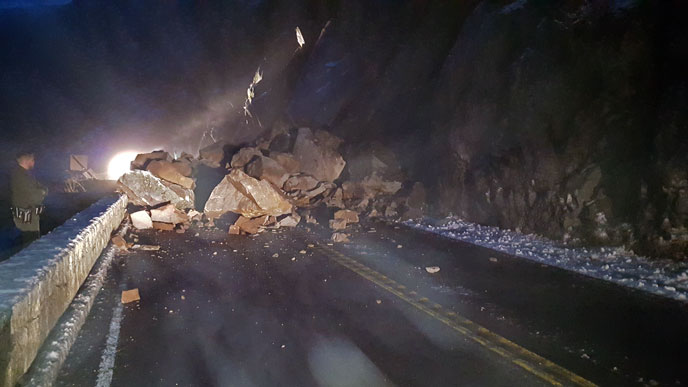 A rockfall occurred above the El Portal Road (Highway 140) at approximately 5:45 Thursday morning closing the road in both directions.The rockfall occurred below the Arch Rock Entrance Station in the area of the 2014 Dog Rock Fire between the entrance station and El Portal.
The Wawona Road (Highway 41) from Oakhurst/Fishcam and the Big Oak Flat Road (Highway 120 west) from Groveland remain open with chain restrictions. All roads within Yosemite Valley remain open with chain restrictions as well. You must carry chains in their vehicle when entering a chain control area.
For the most current road conditions, please call 209-372-0200. Press option "1" and then "1" again to go directly to the road conditions report.