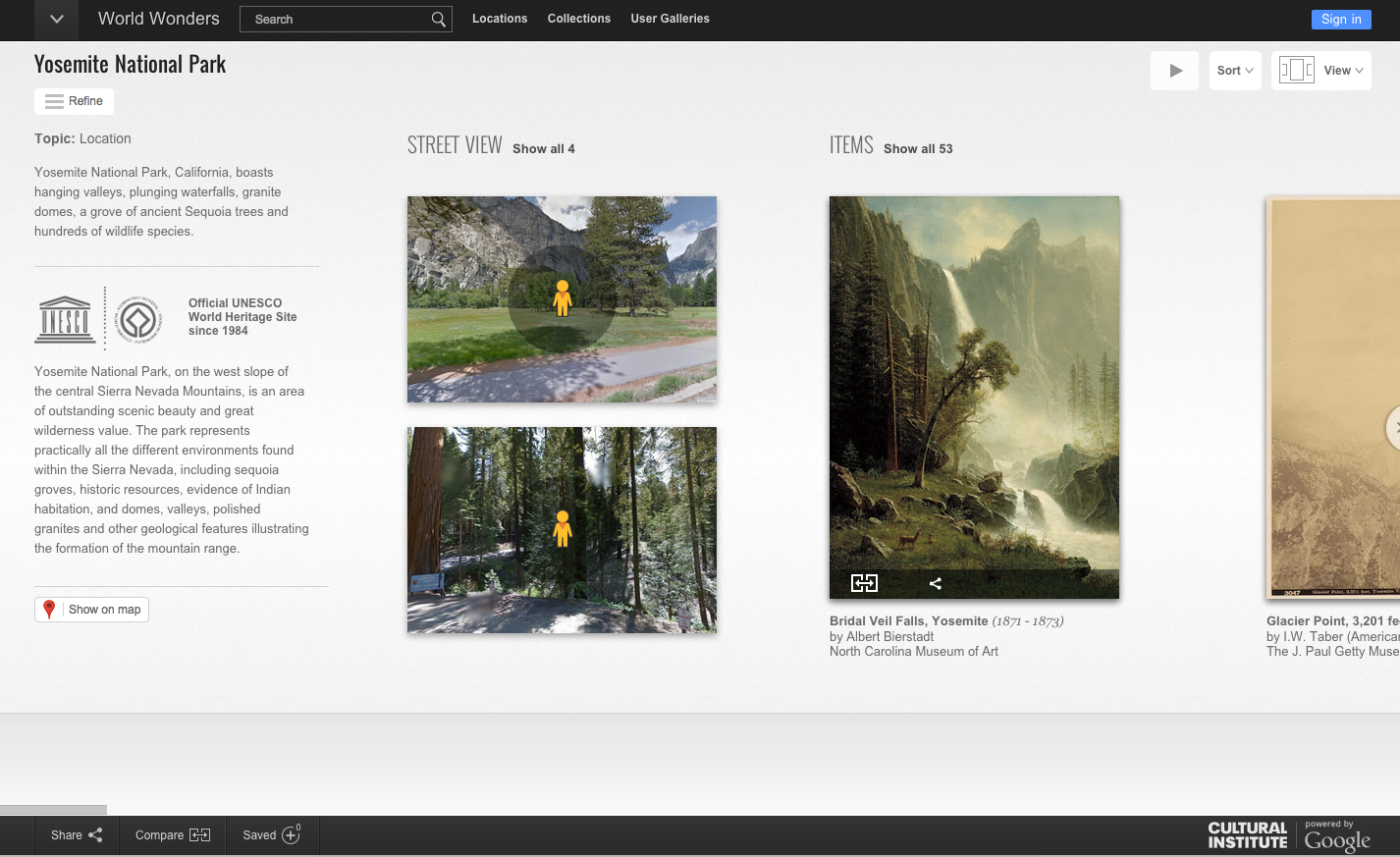 If you're sitting over at Grandma's this Christmas and that awkward silence creeps in, grab your phone and take a virtual tour of Yosemite. Thanks to the magic of Google Street View and some carefully curated collections of photos, Google has set up a World Wonders page for Yosemite. There are Google Street views, maps, photos and paintings of Yosemite from around the internet.
It works equally well on your laptop or tablet too. It's just I'm the only one who takes a laptop to Christmas at the in-laws. Merry Christmas!
Click here to visit Yosemite National Park on Google's World Wonders website.