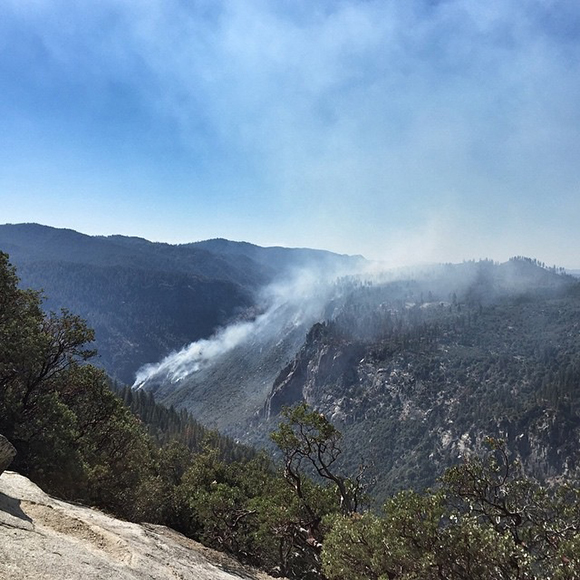 Highway 140 may be closed into the park but much of the park including Yosemite Valley and other areas remain open. There's just no electricity in the Valley. Here's the latest from the National Park Service on the Dog Rock Fire:
The Dog Rock Fire is currently at 246 acres, with 10% containment.
Highway 140 remains closed at the park line.
Electrical power remains out in Yosemite Valley. There is still active fire underneath the power lines.
There is active fire along the road, rock fall hazards.
Over 200 firefighters, federal helicopters and air tankers are working the fire.
Evacuation orders are still in effect for residents of Foresta.
All of the other areas of the park remain open. California Highways 41, 120 – Big Oak Flat Road and Tioga Pass as well as the road immediately in the Valley remain open.
Photo by @gjertsonbgjertson via Instagram.