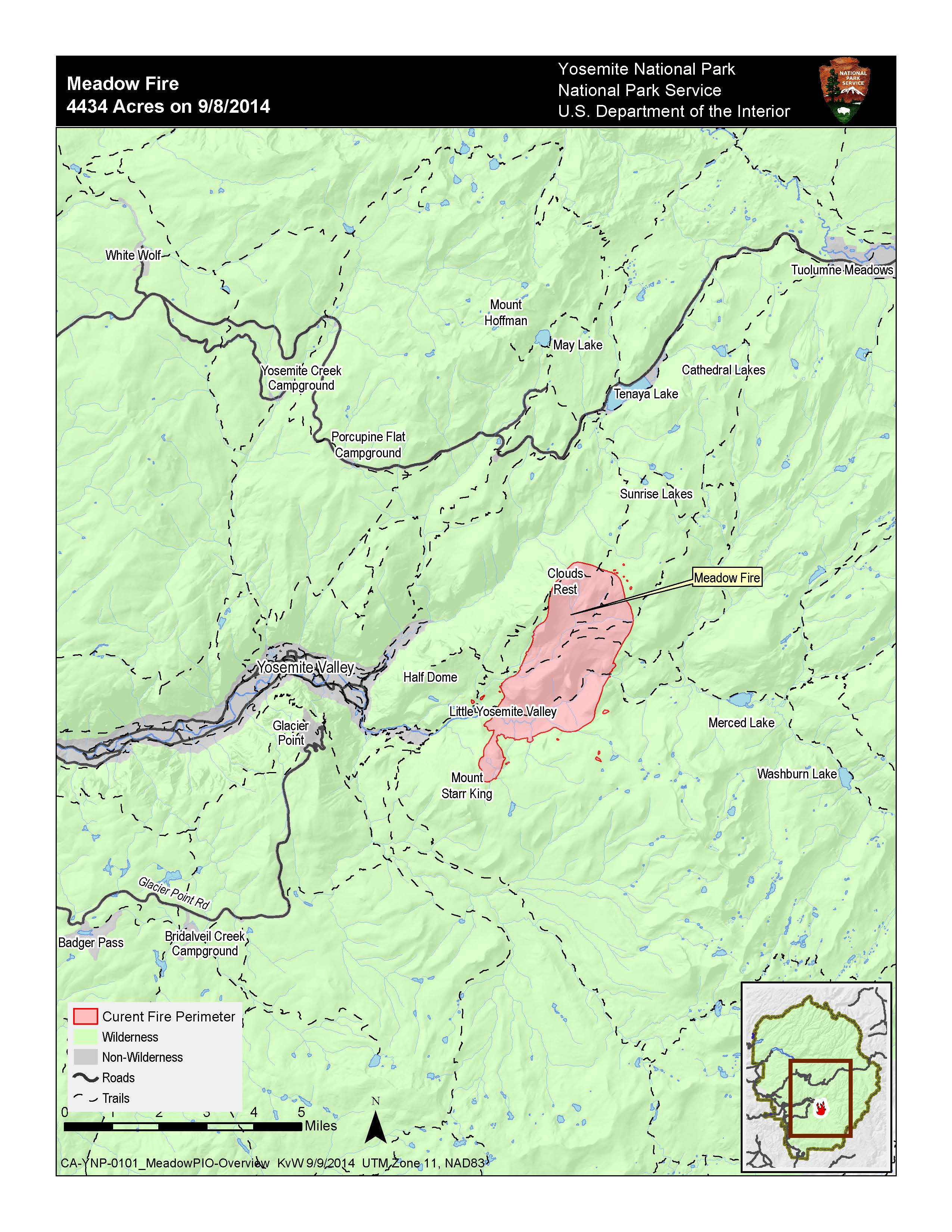 Here's the latest on the Meadow Fire.
Trail Closures:
Echo Creek Drainage to Little Yosemite Valley
Sunrise Creek Drainage to Little Yosemite Valley
Merced River Corridor to Merced Lake Ranger Station
Sunrise Trail to Clouds Rest from Tenaya Lake
Campground Closures:
Bridalveil Campground (in use as a fire attack base)
Fire Statistics:
Acres Burned: 4,400
Containment: 5%
Fire Start Date: July 19, 2014
Fire Cause: Lightning
Total Personnel: 327
Cost to date: $100,000
If you're heading into the park for a backcountry trip please review the map and if your route is through or in close proximity to the fire contact the National Park Service. The fire is still growing and has unlimited growth potential at this point.