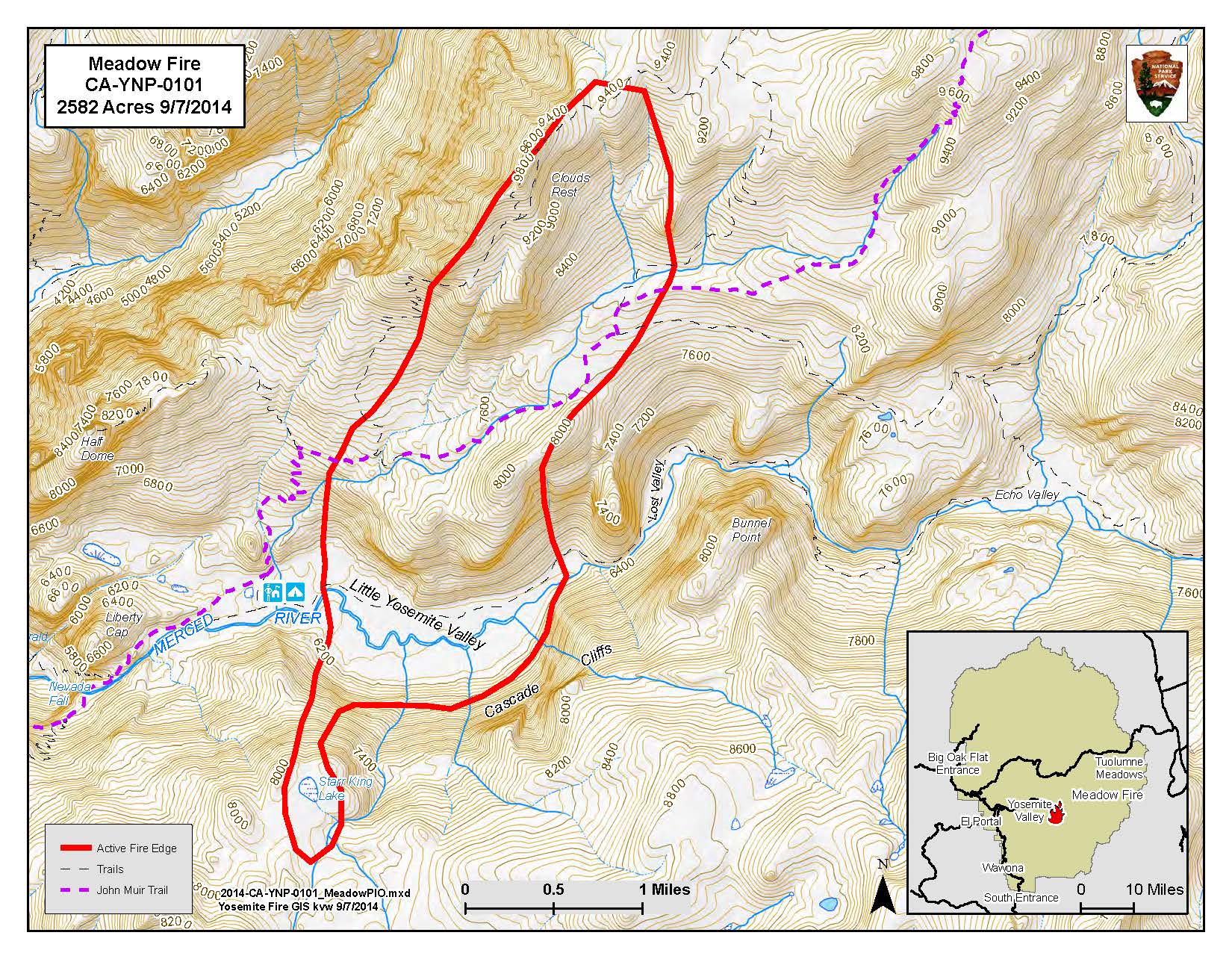 The fire is burning in the wilderness area of Little Yosemite Valley and is now approximately 2,582 acres (click map to see full size). All trails in the area are closed. Approximately 100 hikers and backpackers were evacuated from the fire area in LYV. The High Sierra Camps were seasonally closed today.
Eighty-five hikers and climbers were also evacuated from the summit of Half Dome by helicopters from the California Highway Patrol, Department of Agriculture Forest Service, Sequoia Kings Canyon National Park, and CAL Fire.
The South Central Sierra Interagency Management Team will begin management of the fire at 6 PM, September 8, 2014.
Resources:
4 Type 1(heavy helicopters),
3 Type 2 (medium helicopters)
1 Air Attack
3 Air Tankers
Over 100 firefighters are assigned, including Yosemite fire crews and 6 Hot Shot crews
Closed Trails:
Echo Creek Drainage to LYV
Sunrise Creek Drainage to LYV (John Muir Trail)
Merced River Corridor to Merced Lake Ranger Station
Nevada falls east through LYV along the Merced River corridor.
Sunrise trail to Clouds Rest from Tenaya Lake