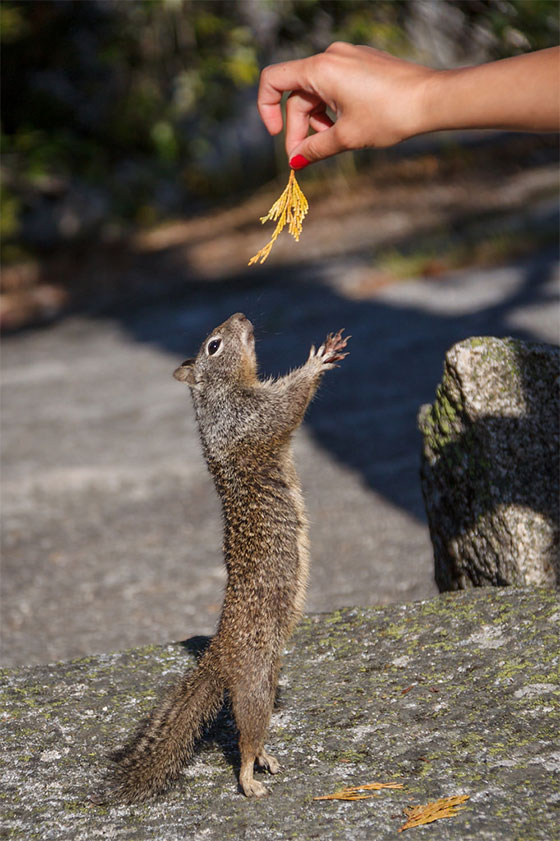 I'm not going to say the name on the photographer on this one to save them from the amount of negative comments they'd get. Long story short: LEAVE THE WILDLIFE ALONE!!!!
These are NOT tame animals. This is NOT a petting zoo!
Let's start with: Lyme Disease, Hanta Virus, Bubonic Plague, Rabies…all have been seen in the park in the last 10 years.
Although this shows the person holding what looks like a leaf, the squirrel is begging because someone fed it. Leave it alone so it can look for it's natural source of food. Don't get it used to being fed by people. If people see one person doing it, more will do it.