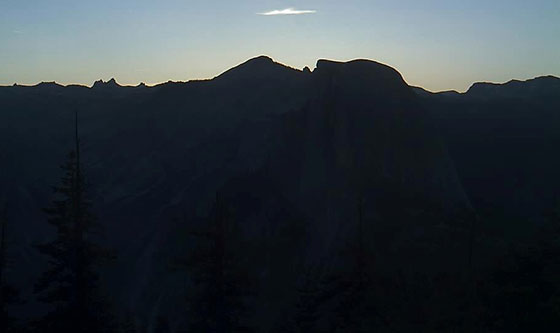 Did you know that most of the projects carried out in Yosemite, like the footpath to Yosemite Falls or the Ohlmsted Point renovation, were actually funded by a non-profit group called the Yosemite Conservancy? Did you know they also help fund projects like Yosemite Nature Notes and the Yosemite Webcams? Contributions from people like you help make all those things possible.
I bet you're saying, "Well, why doesn't the government pay for it all? They have the money. I pay my taxes." The amount of money the National Parks actually receive each year is very small in comparison to other things our government does and a lot of that money is earmarked for things that are incredibly useful like law enforcement and emergency medical services.
When you contribute to the Yosemite Conservancy you not only help with improvement projects in Yosemite, you also help educate people about what makes Yosemite special and you become part of something else, a group of people gathered together saying, "This is MY national park, I love it and I want to protect it for future generations."
Take a look at the Yosemite Conservancy. Think about making a donation. You can donate one time or on a monthly basis. You can donate as little or as much as you'd like but if you donate $25 or more you receive exclusive offers, discounts, invitations and opportunities to volunteer in the park. You also get:
15% discount on all books, maps, posters, calendars and other products sold by Yosemite Conservancy stores
15% discount on the outdoor courses conducted by the Conservancy in Yosemite
15% discount on stays at the Ostrander Ski Hut
Listing in the Honor Wall Register at the Valley Visitor Center
Subscription to their newsletter
For more information visit: http://yosemiteconservancy.com/ and become a partner in helping preserve Yosemite.
Disclaimer: Yosemite Blog receives no money or any other form of compensation from the Yosemite Conservancy or any of their affiliated organizations. I just like what they do and think you will too!