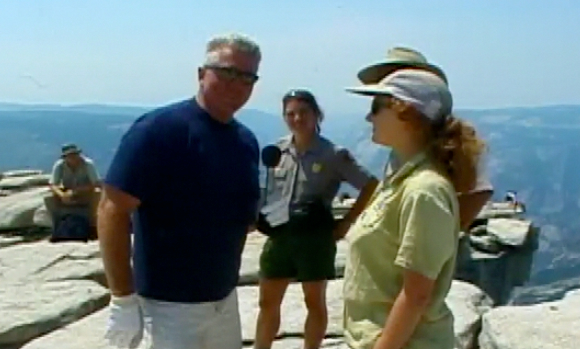 Huell Howser interviews Yosemite visitors after backpacking to the top of Half Dome
Yesterday I was saddened to learn that California icon Huell Howser had passed away at a young age of 67 years old. Huell was made famous for his show California's Gold and his telltale banter. Since I first discovered his show on PBS, Huell has been a huge influence in my travel and for this blog. Without him this blog probably never would have been created. Thanks, Huell. We'll miss you.
If you are nostalgic and like me, rewatching past episodes of California's Gold, subscribe to the podcast in iTunes where you can get the back catalog and watch on your computer. There's even a couple of episodes about Yosemite. Teachers, the California Missions episodes produces for the now defunct Mervyn's California are also on the podcast. Great for sharing with your class and passing on the legacy of Huell Howser.