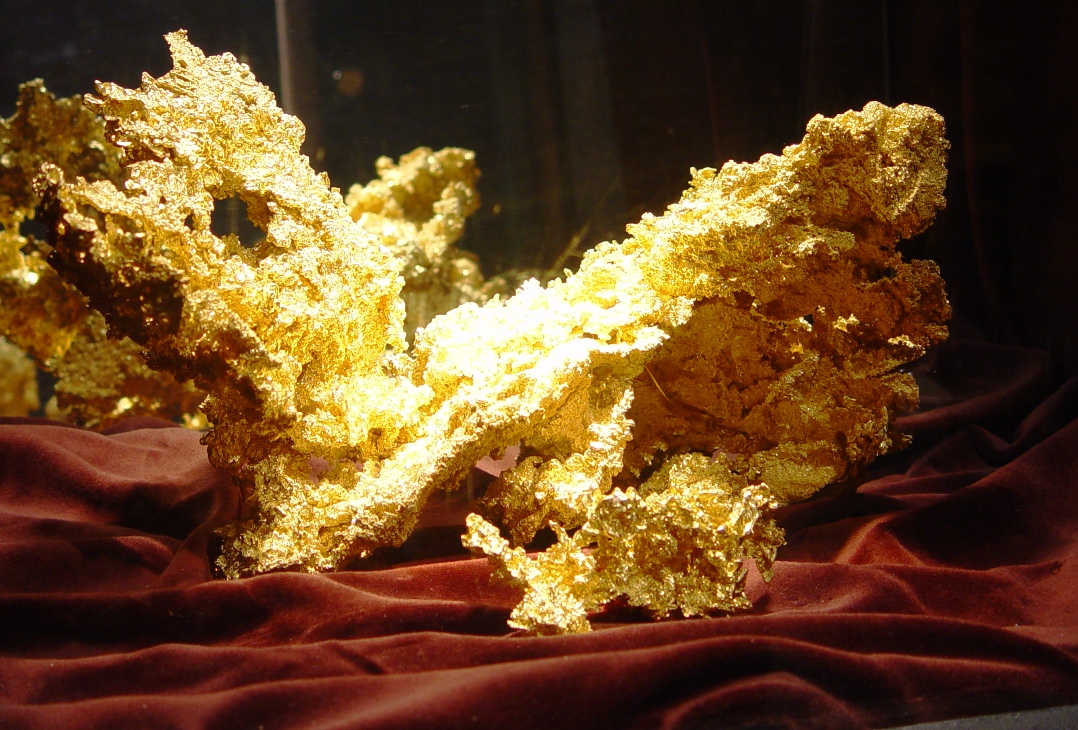 Investigators are looking for a pair of hooded bandits who threatened workers at the California Mining and Mineral Museum in Mariposa just outside the park on Friday and absconded with an estimated $2 million in gold and precious gems.
The two men entered the museum and threatened workers with pickaxes grabbing gold and gems and attempted to grab the museums biggest prize, the 14-pound Fricot Nugget, a giant crystalline gold mass unearthed in the Gold Rush era.
An alarm at the museum alerted local law enforcement who swarmed the museum scaring off the pair before they could grab the nugget. Authorities are still looking for suspects.
The California Mining and Mineral Museum features rare gems and minerals from all over California while presenting the history of mining in California. The museum is located outside Yosemite National Park in Mariposa on Highway 140.
Photo courtesy of Geotripper Images.