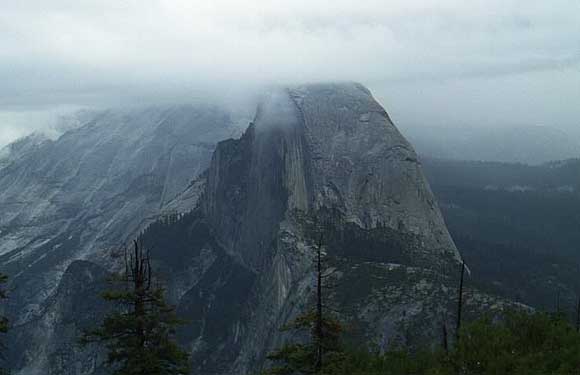 The Yosemite Conservancy webcam shows a dreary view of Half Dome as unseasonable cold air mass makes it's way across California.
The cold front is expected to make it's way into California tonight and linger tomorrow bringing with it rain for much of the Sierra and the possibility of snow up to 4″ along the Tioga Road and Tioga Pass.
Visitors to high country and Tioga Pass area are being asked to use caution and be prepared for winter-like weather. Road closures are possible.
The cold front was preceded by a mass of unstable air which generated thunderstorms up and down the Sierra for several days.