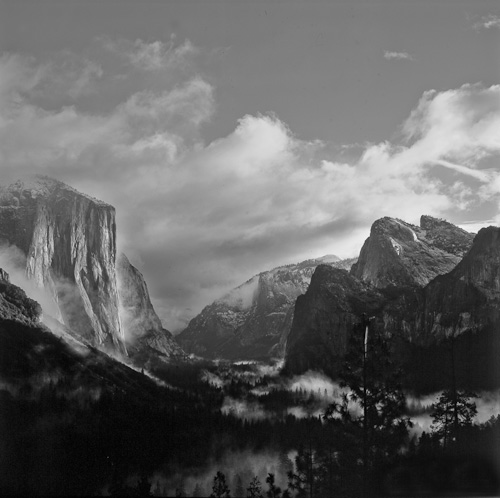 John O'Connor was kind enough to send me this awesome black and white of Yosemite after he put it up on Flickr and I asked him about it. He said:
"This is an older scan from velvia, I believe. I don't know, it's been a while since I've looked at the chrome. There's one MAJOR problem I have with this image, but I'm putting it out there any ways."
I think it's pretty awesome and would look great matted and framed.
If you like John's photo be sure to check out more of his stuff over on his website, JohnOConnorPhoto.com, and read his blog MeditationsOnAMoment.com where you can find out more on what went into making his beautiful photos.
Don't forget you can always buy a print from John. Buying photos and art from local artists helps them out so they can continue make beautiful pictures and art.
Thanks for sharing, John.