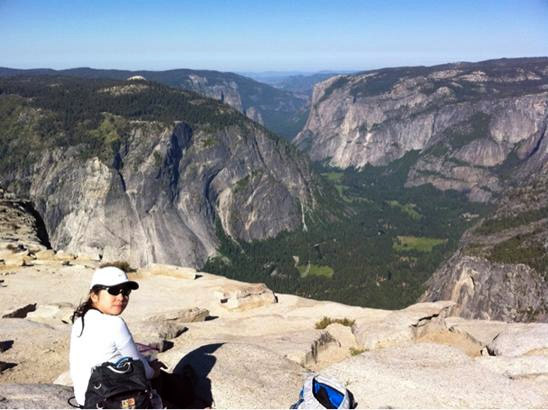 One of the things I've been hearing a lot lately was how shoddy cell phone coverage had gotten within the park. Places you used to have coverage have suddenly dropped off leaving people unable to make calls. I know, I know, you're thinking "why do you want to be making calls in Yosemite anyway?" Well what if there's an emergency and you need to call 9-1-1 and can't?
@Sagano found one place where he had plenty of cell phone reception and even tweeted about it, the top of Half Dome!
The view from the top of Half Dome. Photo by @Sagano.