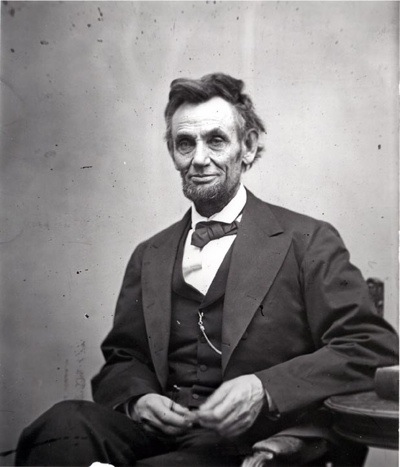 Oakhurst is a small town just outside Yosemite's south entrance. Don't let that fool you though. Oakhurst is special. Just how special? Oakhurst is one of only four cities in California and 40 in the nation picked to host an exhibit celebrating the life of Abraham Lincoln.
Why Oakhurst? President Lincoln has a close tie with the region after he signed the Yosemite Grant in 1864. At the time, this was an unprecedented move, as never before had the United States federal government set aside park land for preservation. The move paved the way for the creation of the country's first National Park in 1872.
"We are one of only four communities in all of California to have this exhibit, and one of only 40 communities in all of the country," said Mary Ann Hutcherson during a meeting of the volunteers Monday, Sept. 21. Hutcherson is heading up the effort to organize the event.
The traveling exhibit, which was made possible by the Abraham Lincoln Presidential Library and several other organizations, was created as part of the 2009 bicentennial celebration. Official literature of the exhibit says the purpose is to "Enable the delivery of valuable lessons and messages to host communities by examining the life and times of America's 16th president."
The exhibit will be in Oakhurst March 6 through April 1, 2010 at the King Vintage Museum. Guests will be able to explore Lincoln's life from his humble beginnings on a farm in Rural Kentucky, through his time as a legislator, lawyer and his ascension to the President of the United States. Hours are set at 9:30 am to 6 pm Mondays through Saturdays and 12 pm to 4 pm on Sundays. Morning hours during the week will be devoted to school tours. Admission is set at $3.