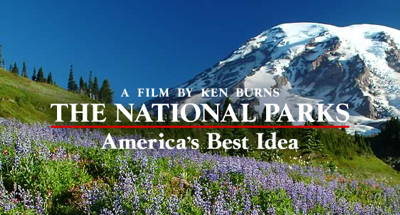 As a kid I was never one to wait for the movie. In fact, as soon as I heard they were making a movie I'd go out and buy the $5 paperback at the local grocery store then read it cover to cover in one sitting. That explains why I was so excited by today's announcement that the Yosemite Association has advanced copies of the book that goes along with the upcoming Ken Burns PBS special, The National Parks: America's Best Idea which airs September 27th.
If you're interested in one of the books they're a glorious 432 page hard back book available now for $50 from the Valley Visitor Center bookstore.
If you're a Yosemite Association members you can save an extra 15%. This is a great reason to join the Yosemite Association, as if helping out such a great organization weren't enough reason.