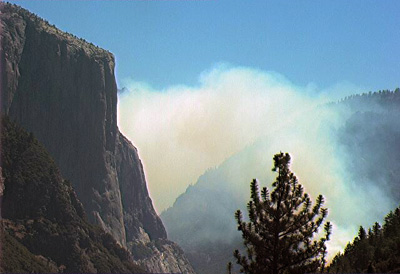 The smoke you're seeing in the Valley and on the webcams is from a controlled burn set to take place this morning. The burn is approximately 36 acres and runs between the Merced River and Southside Drive, from El Cap Crossover to the Sentinel Beach Picnic Area and is projected to last one day.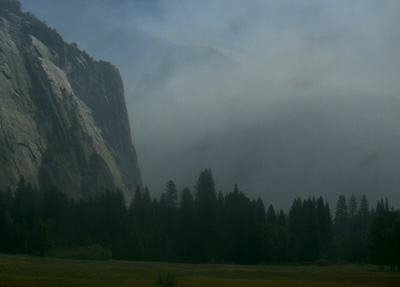 If you're sensitive to smoke you'll want to try to stay inside if at all possible while visiting the Valley.
Photos courtesy of Yosemite Association webcams.