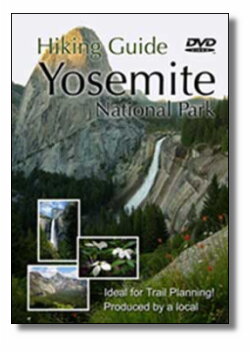 Grab your credit card folks because here's one you're not going to want to miss.
Jon Shannon loves Yosemite. Love it a lot in fact. Loves it so much that when he decided to take some of his photography and make a new style trail guide he was sure it'd be a hit.
The DVD Hiking Guide to Yosemite National Park combines beautiful, stunning photos of Yosemite with the knowledgeable narration of a Yosemite-phile who has spent hours and hours on the trail.
Listen as Jon leads you down the trail to Half Dome as stunning and breath-taking pictures of Nevada and Vernal falls pass on the screen. Learn about bears, wildlife, and other park inhabitants in a fun and interesting format.
If you've got a dvd player in your car or a laptop computer and you're planning on a trip up to the Park this year then this is one DVD you're going to want to get right away.
For more information on the DVD Hiking Guide to Yosemite National Park you can check out Jon's website at yosemitetrailsdvd.com