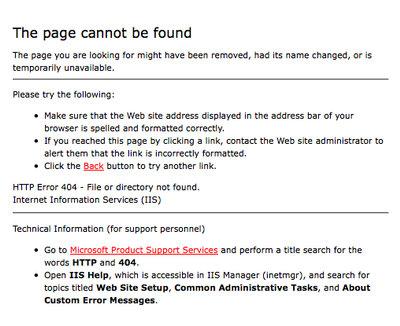 I've had a bunch of emails today from people expressing their disdain for the disappearance of the Yosemite Association webcams. Not sure what was up I typed in the familiar URL and got a 404: Not Found. Wondering what was up I went to Yosemite.org and lo and behold, they've redesigned the site!
If you haven't had a chance head over the www.yosemite.org and check out the new Yosemite Association Web site. It's very nice and if after looking a bit you still can't find the webcams you can find them here, http://www.yosemite.org/129/Web-Cam-View.htm?expandable=1.
It's not a very pretty URL so I recommend you bookmark it.
If you're the webmaster at the Yosemite Association I recommend you take the old http://www.yosemite.org/vryos URL and point it at the new page. Judging by the amount of email I got a lot of people had it bookmarked and are pretty pissed about the move.